Welcome to Monterey Bay Real Estate Guide, your ultimate source for vacation rentals in the beautiful Central Coast of California!
Whether you're planning a family getaway or a romantic retreat, our guide is designed to help you find the perfect vacation rental for your needs. With our extensive list of vacation rental agencies, you'll have access to a wide variety of properties in the most popular cities of the Monterey Bay area. From the charming seaside town of Pacific Grove to the vibrant city of Monterey and the scenic villages of Carmel and Pebble Beach, there is something for everyone in this breathtaking region.
Our vacation rental agencies offer a range of accommodations, including beachfront homes, cozy cottages, luxurious villas, and spacious condos, all designed to provide you with the perfect base for your Central Coast adventure. So whether you're looking to soak up the sun on the beach, explore the local attractions, or simply unwind in a peaceful setting, we've got you covered.
Take a look at our list of vacation rental agencies and start planning your dream vacation in the beautiful Monterey Bay today.
Search Vacation Rentals
Browse Vacation Rentals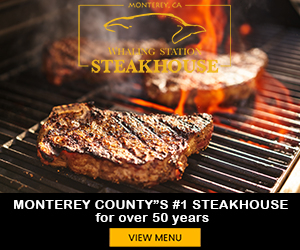 Showing: 1-4 of 4 records