Welcome to the WhatsUpMonterey Restaurant Guide's Catering Section, your ultimate source for finding the best catering services in Monterey Bay.
Whether you're looking for a catering company for your wedding, special event or corporate party, Monterey County offers some of the best caterers in the country. Many of our recommended high-quality caterers offer farm-to-fork concept, use sustainable fresh ingredients and have a passion to cater to your exact needs.
Browse our favorite picks in Carmel, Pacific Grove and Monterey for your next special event catering. So sit back, relax, and let us guide you to the perfect catering service for your upcoming event.
Search Catering
Browse Catering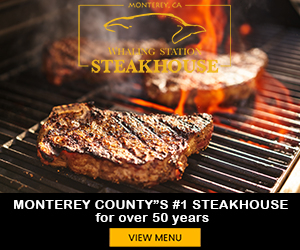 Showing: 1-10 of 10 records