Monterey Chronicles: Events, News, Reviews
Monterey Car Week is one of the most anticipated automobile events in Monterey County, California every year. This year, it begins on August 11 and ends on August 20. If you're a classic car enthusiast, there is no better series of events around than Monterey Car Week. It's full of...
TREAT YOUR FATHER THE MONTEREY WAY As we approach Father's Day, it's time to show appreciation for all the love, sacrifice, and hard work our fathers have given us throughout our lives! Monterey Bay, known for its stunning natural beauty, rich history, and vibrant culture, provides...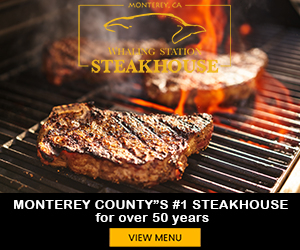 Explore Beautiful Monterey County This Summer With the weather warming up and summer just around the corner, it's time to start planning your next vacation! If you're looking for a new destination that has something for everyone then make sure to put Monterey on the top of your list. Summer...
1939 MILLER-BALSAMO 200 CARENATA SELECTED AS "BEST OF SHOW" AT THE 13TH ANNUAL THE QUAIL MOTORCYCLE GATHERING Carmel, Calif. (May 6, 2023) – The 1939 Miller-Balsamo owned by John Goldman was selected as "Best of Show" out of over 200 entrants at the 13th Annual...
The Joys of a Monterey County Spring Visit Monterey County, located in California's beautiful Pacific Coast, is known for everything from breathtaking beaches and wineries to magnificent natural parks and invigorating outdoor activities. That's why so many people flock to Monterey...
In a recent fireside chat between Will Elkadi and Gordon McCall, Director of Motorsports, discuss their shared love of motorcycles and cars world and the development of the Monterey Motorsport Park. With spring in full bloom, McCall mentions that it's the perfect time to be back on a motorcycle....
Carmel, Calif. (Dec. 19, 2022) – The Peninsula Signature Events has announced the 2023 dates for its four world-class events, which have become the most anticipated motorcycle and automotive gatherings of the year. The beautiful grounds of Quail Lodge & Golf Club in...
The Peninsula whose global brand has epitomized glamour and luxury for nearly a century, has announced eight finalists for its prestigious honor, The Peninsula Classics 2022 Best of the Best Award. The prestigious accolade identifies the world's most exceptional classic car from...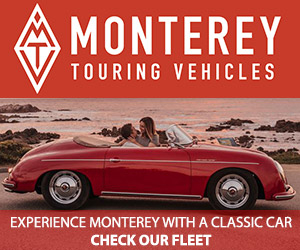 Weddings in Magnificent Monterey County Monterey County is located in the breathtaking Central Coast region of California known for its amazing scenery. That's why it's no shocker that so many couples choose to tie the knot in the area. If you're looking to plan a Monterey wedding,...
Showing: 21-30 of 69 records